Pearl Mackie and Matt Lucas reprise roles
Doctor Who releasing new scene with Pearl Mackie and Matt Lucas
It will be a sequel to Peter Capaldi-era story 'The Doctor Falls'.
This weekend's final Doctor Who fan watchalong will not be going ahead, but there will still be a new scene fans can enjoy.
The lockdown series of rewatches were scheduled to conclude this weekend with a double bill of Peter Capaldi-era stories, 'World Enough and Time' and 'The Doctor Falls' – which was a sendoff for both Pearl Mackie and Matt Lucas as The Doctor's companions.
Emily Cook of Doctor Who Magazine announced on Wednesday (June 3) that the tweetalong would be shelved because it was ill-timed in light of the current Black Lives Matter protests worldwide.
"After careful consideration, out of respect for the feelings of Doctor Who fans around the world, we won't be going ahead with the tweetalong this weekend," she wrote. "It doesn't appropriate at this time."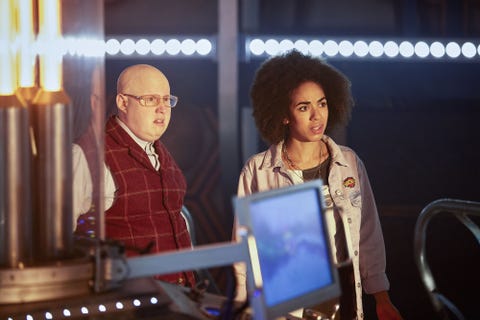 BBC
Doctor Who airs on BBC One in the UK and BBC America in the US, and will return for a festive special.